Tree Trimming Services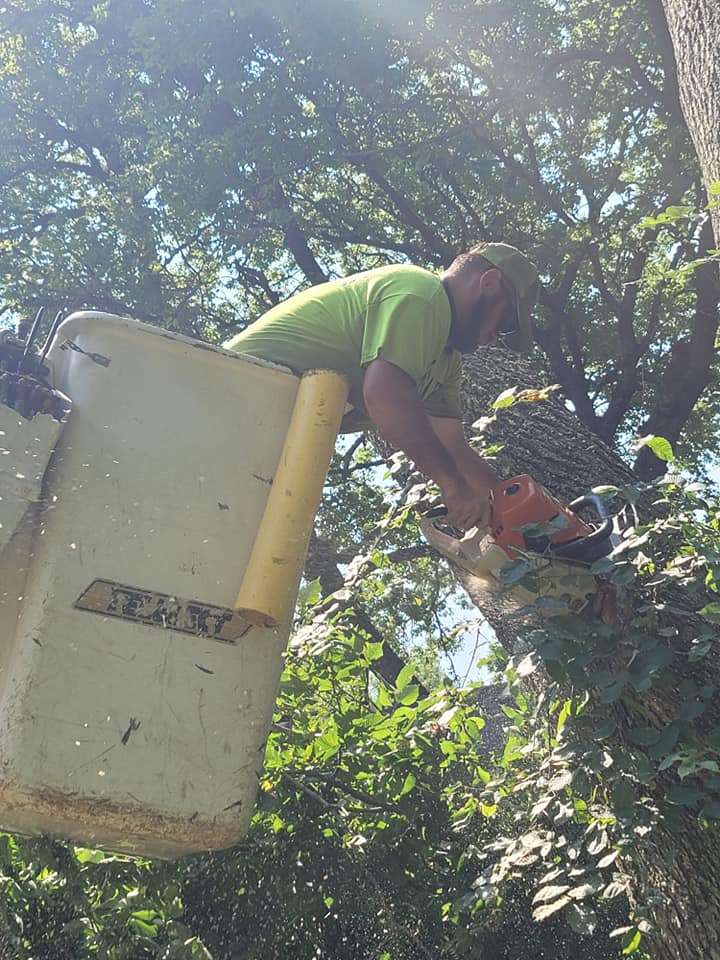 For the past 15 years, Chuck Thomas Tree Service has been known for tree trimming in Coffeyville, KS that is a cut above the rest. When our family started this business in 2000, we had the simple goals of providing useful services, treating each customer like a member of the family and putting quality above all else. We're proud to say that we continue to accomplish these goals during each day of business, as well as cultivating experience and gaining long-term customers. We love being a part of the Coffeyville community, and we welcome the chance to add to our list of valued customers.
Chuck Thomas Tree Services specializes in handling dangerous tree removals, as well as lifting trees, shaping trees and removing dead areas within trees. We also provide stump removal and grinding. With all of our experience working with trees, our customers can always count on our team to provide friendly, affordable and most importantly high quality work. Here are just a few reasons why you can count on Chuck Thomas Tree Service for quality tree service in Coffeyville, KS:
We are a locally owned and operated small family business in Coffeyville, KS.
We are experienced tree trimmers and fully certified experts.
Our variety of tree services is intended to cover all of your needs.
Our employees are friendly and hardworking.
Our rates are always competitive.
Our Expert Tree Services Include:
Tree Removal & Cutting
Tree Pruning & Trimming
Stump Grinding & Removal
Cabling/Bracing
Hazardous Tree Assessment
Sick Tree Diagnosis
Emergency Tree Removal & Cleanup